Thailand International Drone Soccer is an event that gives Thai people the opportunity to experience the latest E-Sport in the world. It is the first drone football competition in Thailand. It is a new and popular sport all over the world. The purpose of the event is to encourage Thai youths to have the opportunity to showcase their talents and build reputations on the national and global stage. Let the youth turn their attention to study and learn about the Drone Engineer, and also give the opportunity for the disabled or the elderly to participate in the E-Sport competition. This competition will allow Thailand to have a drone football team in every province in the country.  Read More…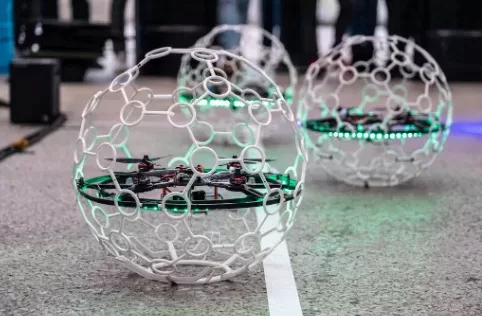 Drone Soccer Competition at Queen Sirikit National Convention Center
Rules of Drone Soccer Racing
stadium standard (pictured above) Each team consists of up to 5 players and 5 drone balls in the arena during a drone soccer match.
Each team has 5 players on the field and only the striker can score by passing the opponent's goal. Other players may assist the striker in attacking or playing defense against the opposing striker.
After the team's striker has successfully scored. All players on the team should return to their base after half-line. before making the next attack.
A match consists of 3 sets, each of which lasts 3 minutes and provides 5 minutes of maintenance time between each set. The team that wins 2 games is the winner of the match.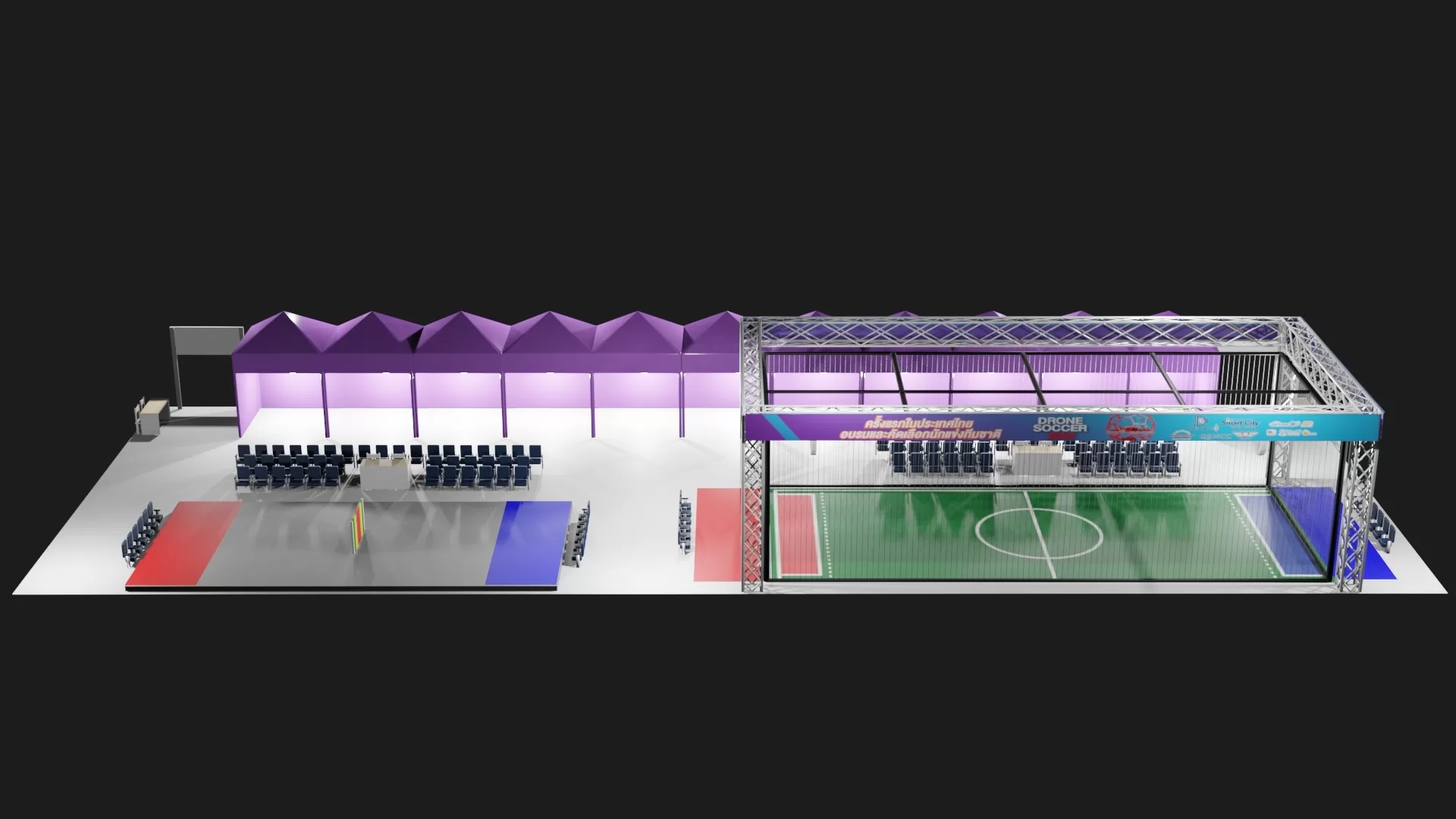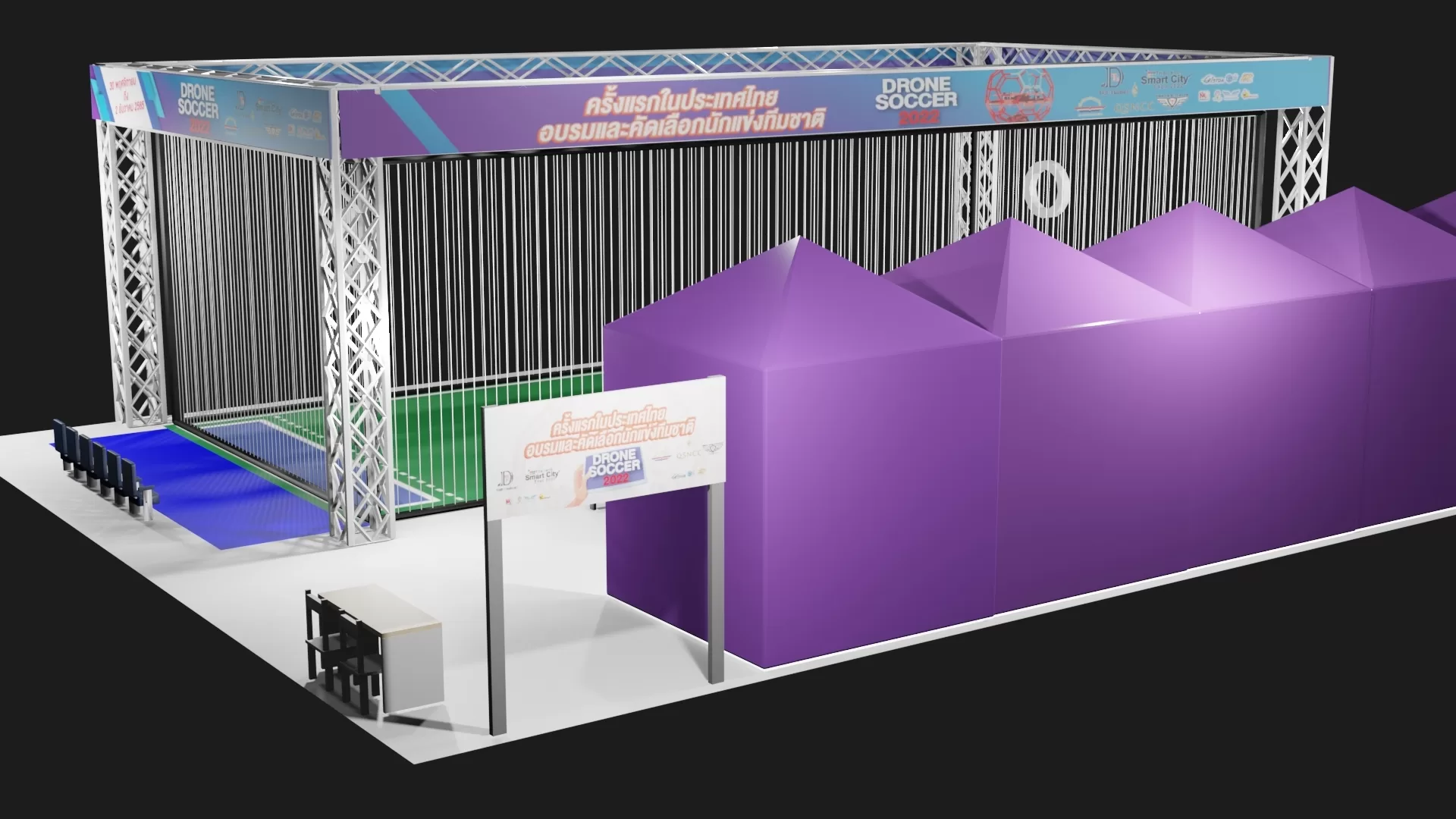 Drone Soccer can apply at
Drone Soccer 2022 will be held on November 30 – December 2, 2022 at the Queen Sirikit National Convention Center. Those who are interested in participating in the competition and training can register at the Register button below.